Sarasota Bay/ Bradenton Fishing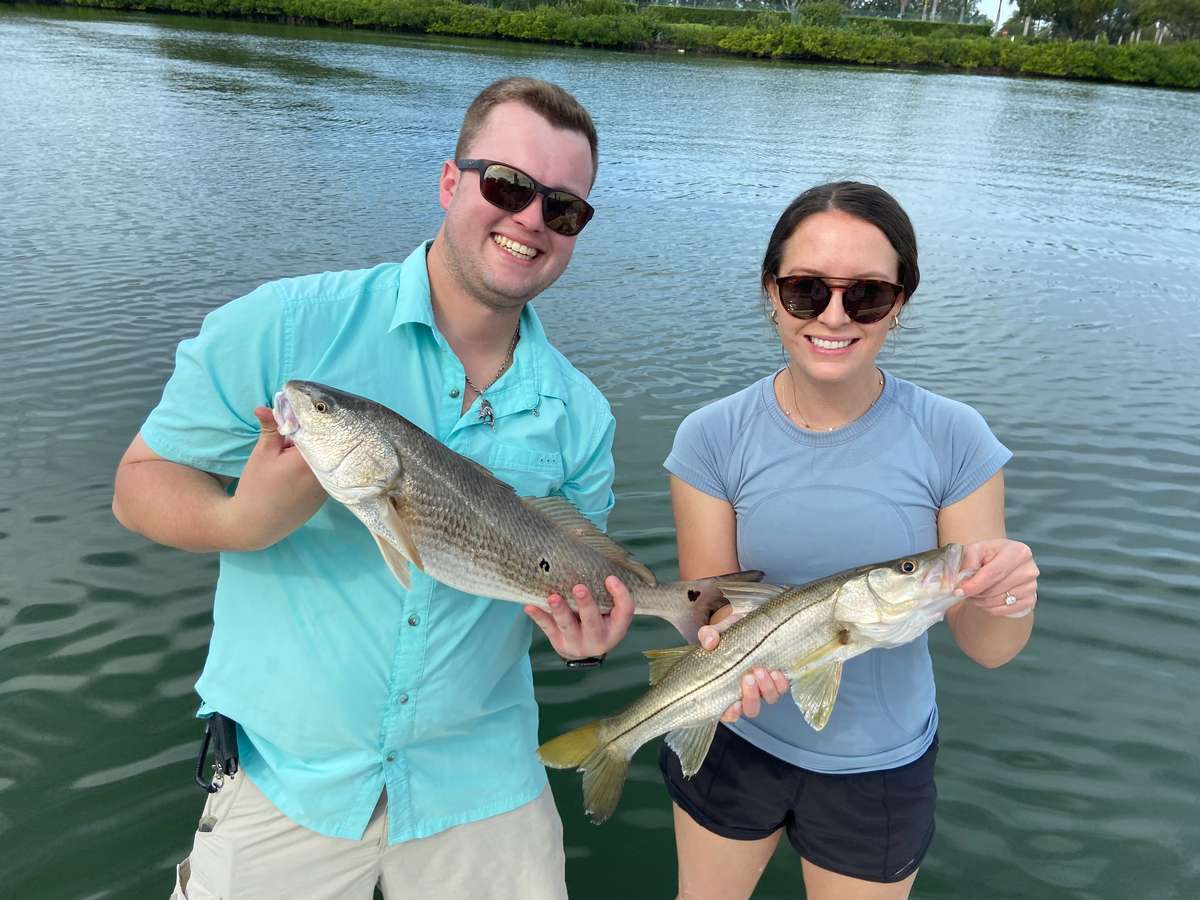 Sarasota Bay offers a vast array of angling options, including the mile long sand bar (appropriately named Long Bar) where you can find snook, redfish and trout. Endless deep grass flats like Jon Ringling Museum Flats, Long Boat Key Flats, or Marina Jacks Flats, offer a vast array of species such as, seatrout, ladyfish, jack crevalle, flounder, snapper and snook and redfish in the fall and spring.
Sarasota Bay is fed by 3 passes - Big Pass, New Pass and Longboat Key Pass – and this allows migratory fish such as mackerel, pompano, bluefish to move easily into the bay during winter months. All of Sarasota Bay is ringed with boat docks that hold redfish, sheepshead, snapper, speckled trout and snook. Fishing these docks at night is the most reliable way to target snook in Sarasota. These snook happily take flies that will keep fly fisherman busy for hours.
Just outside the passes near shore along Siesta Key, Casey Key, and Longboat Key, there's bonita, king mackerel, Spanish mackerel and triple tail. And Sarasota tarpon fishing off the beaches is tremendous when they migrate by in May, June and July. A little further offshore we fish reefs and wrecks for grouper, snapper, Cobia, barracuda, key west grunts, sharks and more. Sarasota fishing in winter is what I like to call family fishing! Lots of action and you never know what you are going to bring up to the boat next.
If fishing the back country flats in search of our big three gamefish, snook, redfish, seatrout and more is your game I highly recommend the northern end of Sarasota/ Bradenton where we will fish the mouth of the Manatee river, Perico Boyou, Terra Ceia area. This area has miles of mangrove shorelines, oyster bars, shallow grass flats which these gamefish seek during the cold winter months. This area is for the experienced angler who can cast artificial baits in winter when needed. Fall and spring provide live bait fishing opportunity upon request. I only offer 6 and 8 hour trips to this area due to distance. I add 45 minute to each trip to compensate for some travel time.