About Fish On Fire Charters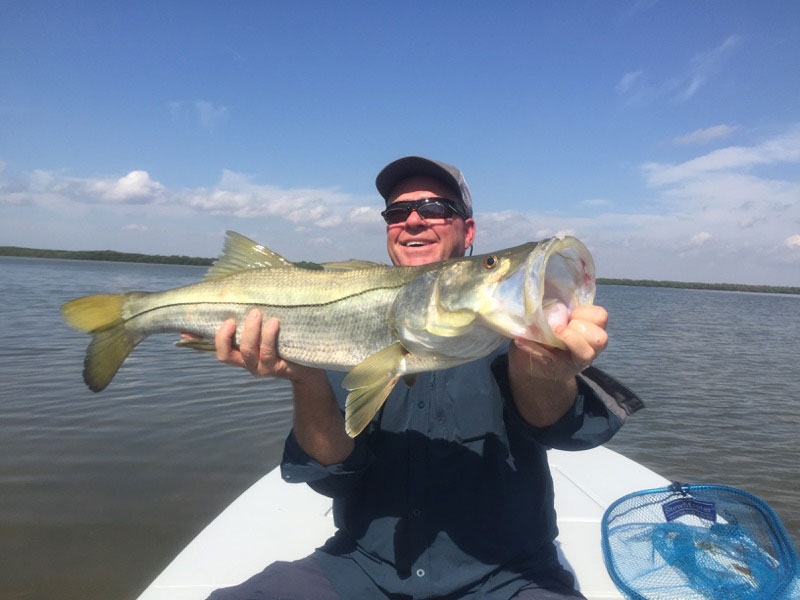 Captain Marc Laurin
I am a Florida native, originally from Palm Beach County where I grew up fishing local bridges, spillways and inlets, and eventually offshore on the East Coast. I spent the first half of my working life as a executive chef with company's such as Tommy Bahamas, Radisson Suites, Morton's Steakhouse and other fine restaurants. So check out my recipes tab for easy to follow fresh seafood recipes. In 1995, I took a backcountry flats fishing trip to the Sarasota/Charlotte harbor area and I was hooked. I was captivated with the area's endless healthy grass flats, and the mangrove islands teaming with so many varieties of Florida inshore and offshore fish, I decided then and there that I wanted to be a fishing guide in this area. I moved here just over a year later.
20 years later, I am still just as passionate about fishing as the day I started. I specialize in light tackle inshore/nearshore fishing. I believe no matter what skill level someone is, they can catch fish on artificial and have a great time doing it. With artificial, you are casting, covering more ground, and actually finding the fish instead of waiting on the fish to find you. On the other hand, using live or cut bait has its own rewards, such as casting live crabs to Tarpon on the beach or enticing snook and redfish out from underneath the mangroves or boat dock, and of course enticing big grouper, snapper, cobia and more of the wrecks and reefs offshore. I enjoy fishing with both artificial and live bait, and am happy to offer both options to my clients. I am also great with kids and very family friendly. I am able to pick you up by boat at a convenient location whether you are staying on Siesta Key, Lonboat Key, Lido Key or Sarasota mainland.
Whether it's the first time you've held a fishing pole, or you are a avid fly fisherman seeking that next trophy fish, I will work hard to ensure you have a great day fishing this beautiful area.
The Boat
I fish out of an brand new 2017 23.5 foot Skeeter bay boat with a Yamaha 200. This boat will run in 10 inches of water when chasing snook and redfish in the morning then comfortably take you out 9n miles in the Gulf for grouper and snapper. The boat is equipped with trolling motor, GPS/Fishfinder, VHF radio and much more. It comfortably seats and fishes 4 people with room to spare. If you have balance issues it also has two removable fishing seats for bow and stern.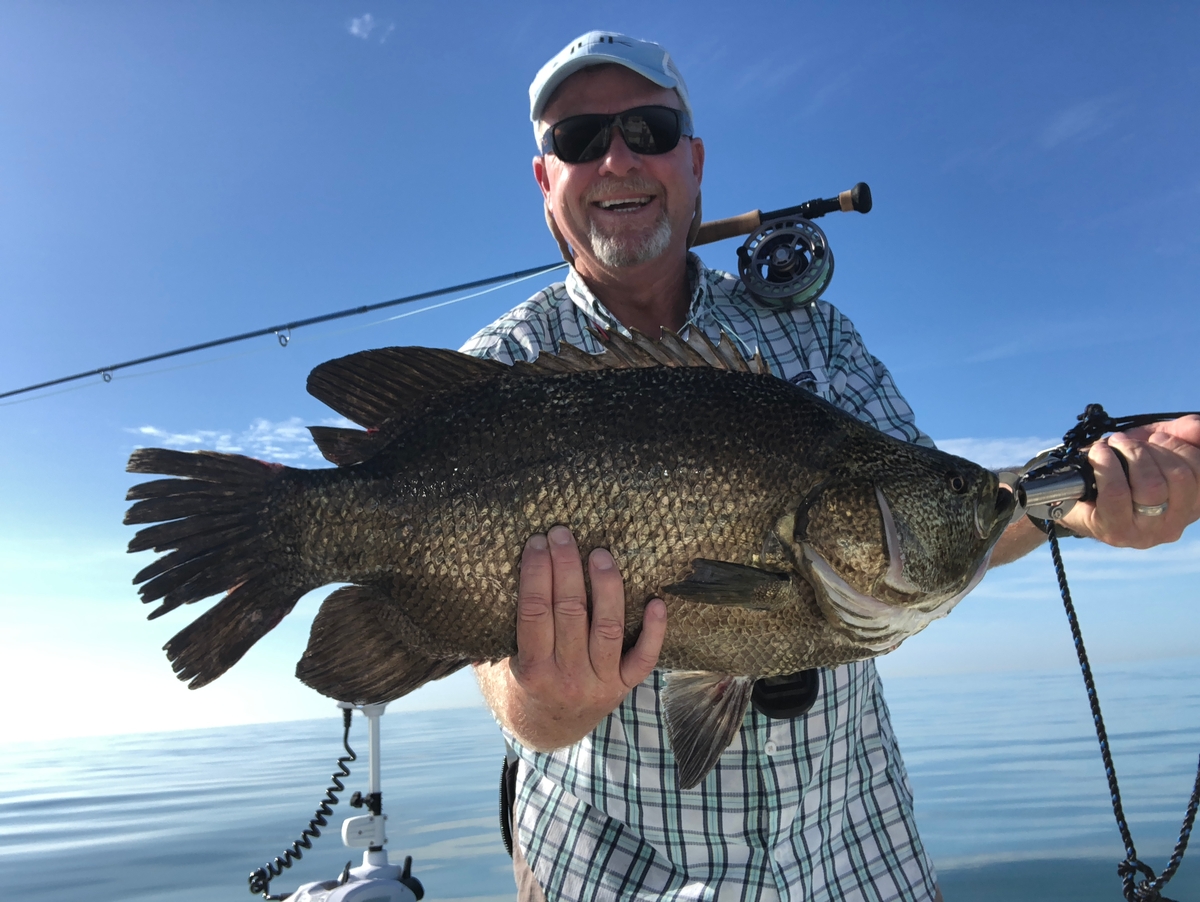 Sarasota Fishing
Sarasota Bay offers a vast array of angling options, including the mile long sand bar (appropriately named Long Bar) where you can sight cast to snook, redfish and trout. Endless deep grass flats like Jon Ringling Museum Flats, Long Boat Key Flats, or Marina Jacks Flats, offer a vast array of species such as Snook, redfish, seatrout, ladyfish, jack crevalle, flounder, snapper and small grouper. Sarasota is the perfect family fishing experience
Sarasota Bay is fed by 3 passes - Big Pass, New Pass and Longboat Key Pass – and this allows migratory fish such as mackerel, pompano, bluefish to move easily into the bay during winter months. All of Sarasota Bay is ringed with boat docks that hold redfish, sheepshead, snapper, speckled trout and snook. Fishing these docks at night is the most reliable way to target snook in Sarasota. These snook happily take flies that will keep fly fisherman busy for hours.
Just outside the passes near shore along Siesta Key, Casey Key, and Longboat Key, there's bonita, mackerel, king mackerel, Spanish mackerel and triple tail. Sarasota tarpon fishing off the beaches is tremendous when they migrate here in May, June and July. a little further offshore we fish reefs and wrecks for grouper, snapper, Cobia, barracuda, key west grunts, sharks and more.
If fishing the flats specifically targeting the big three SW fl gamefish snook, redfish, seatrout and more I highly recommend we fish the northern area of Sarasota bay/ Bradenton area near the Manatee river and Terra Ceia. This area is loaded with shallow grass flats, miles of mangrove lines, oyster bars and pot holes, providing prime fishing grounds for this type of fishing. I only offer 6 and 8 hour trips to this area due to distance. I do add 45 minutes to each trip to compensate some travel time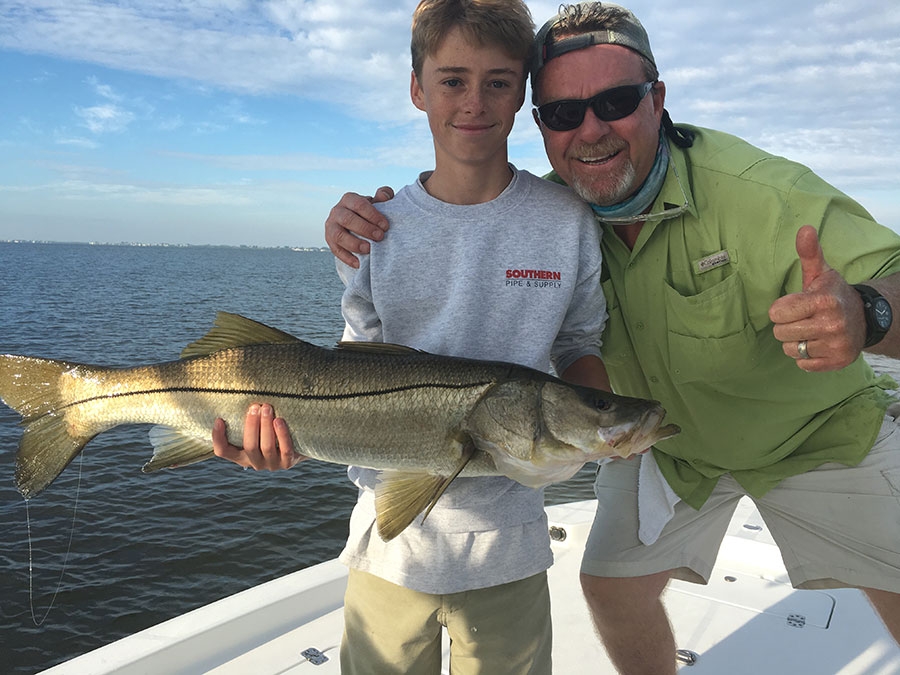 Charlotte Harbor Fishing
Charlotte Harbor is truly a special place. Unlike the majority of Florida's inland waterways that are surrounded by seawalls, condominiums and mansions, this area has hundreds of miles of mangrove shorelines, over 100 mangrove islands, and endless grass flats riddled with pot holes, oyster bars and sand bars. Once you arrive in the back country, you may not see another man-made structure all day. Fishing this area is like stepping back in time. This area is for the experienced angler who enjoys casting artificial lures and flies alone the mangroves. Some live bait fishing available if you request.
Charlotte Harbor is fed by the Peace River and Myakka River from the east and Boca Grande Pass from the west, and is approximately 30 square miles of endless opportunity. Most all Florida fish species can be caught here, including speckled trout, pompano, flounder, sheepshead jacks, shark, snapper, ladyfish, bluefish and mackerel. And if you have your heart set on catching snook and redfish, this is the place. With all the water and bait moving through these flats, mangroves, and bars, it's like a resort retirement community for those two species.
Boca Grande Pass running between Gasparilla Island and Cayo Costa is known as the Tarpon fishing capitol of the world. Thousands of tarpon start to arrive on the deep flats in April then May through July they school up in the pass on outgoing tide to feast on the blue crabs being flushed out of the harbor.
With so much to offer, it's easy to understand why Charlotte Harbor is known as one of the world's top fishing destinations. If you choose to fish here, I can arrange to take you to the dock at the famous Cabbage Key restaurant for lunch. This is one of the many spots that supposedly inspired Jimmy Buffet to write Cheeseburger in Paradise. Charlotte Harbor is my personal favorite to fish, and I am sure it will become one of yours, too. I only offer 6 and 8 hour trips to this area due to distance.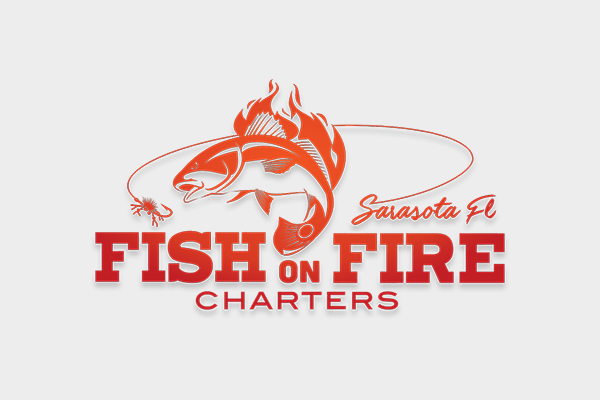 Bradenton- Manatee River- Terra Ceia
If fishing the back country flats for Snook, Redfish, seatrout and other shallow water species is your game and you don't want to drive to Charlotte harbor, this area is prime fishing grounds. This area is a 45 minute drive by boat from Sarasota or I can meet you at Coquina beach boat ramp which is just over the north bridge coming off Longboat key. Whether we fish the mouth of the Manatee river, Terra Ceia or Perico Bayou it is all covered with endless healthy grass flats, miles of mangrove shorelines and oyster bars. This trip is for the experienced anglers who enjoy casting artificial lures and flie during the winter months. Early fall and spring bait fish ( Pilchards) show up on the flats which provide great live bait fishing opportunities. I only run 6 and 8 hour trips to this area due to the distance. If departing from Sarasota I will add a extra 45 minutes To trip for travel time.