Sarasota Fishing Charters
Sarasota - Siesta Key - Lido Key - Longboat Key - Bradenton - Anna Maria
Welcome to Fish on Fire Charters in Sarasota Florida for Sarasota fishing charters. Guiding family's and avid fisherman to the inshore, backcountry and nearshore waters of Sarasota Fl. Sarasota Florida is not only a great place to go fishing, but it's also an awesome spot to take the whole family on vacation. There are tons of awesome hotels and resorts of some of the best seafood restaurants on earth.
As far as fishing goes there's an inshore fishery that is second to none and some pretty good nearshore fishing also. Spanish Mackerel, Mangrove Snapper, Lane Snapper, Redfish, Jack Crevalle, Pompano, Sheepshead, Ladyfish, Whiting, Flounder, Cobia, Shark, Bluefish, Tarpon, and Snook are all popular catches.
Many anglers looking for action opt to cast in the bay or nearshore as saltwater fishing offers multiple environments with different species of fish favoring different spots. Seagrass beds are home to seatrout, redfish, and bluefish. Elsewhere snapper, jack crevalle, sheepshead, and black drum can be found near piers, bridges and other structures. nearshore, reefs and wrecks are popular hangouts for Cobia, amberjack, and snapper.
Depending on what time of year you decide to go fishing determines the type of bait to use. Spring fishing usually gets whitebait, and shrimp is usually used during the winter. Sarasota Bay is such a wonderful option for fishing because it delivers a terrific mixed bag -from fishing deep water for sheepshead to shallow water for redfish or trout. Regardless of where you choose to fish, Sarasota Bay is a beautiful place to spend the day on the water.
The islands separating Sarasota Bay from the gulf near the city, known as keys, include Lido Key and Siesta Key, which are famous worldwide for the quality of their sandy beaches. The keys that are included in the boundary of Sarasota are Lido Key, St. Armands Key, Otter Key, Coon Key, Bird Key, and portions of Siesta Key.
Previously, Siesta Key was named Sarasota Key. At one time, it and all of Longboat Key were considered part of Sarasota and confusing contemporaneous references may be found discussing them.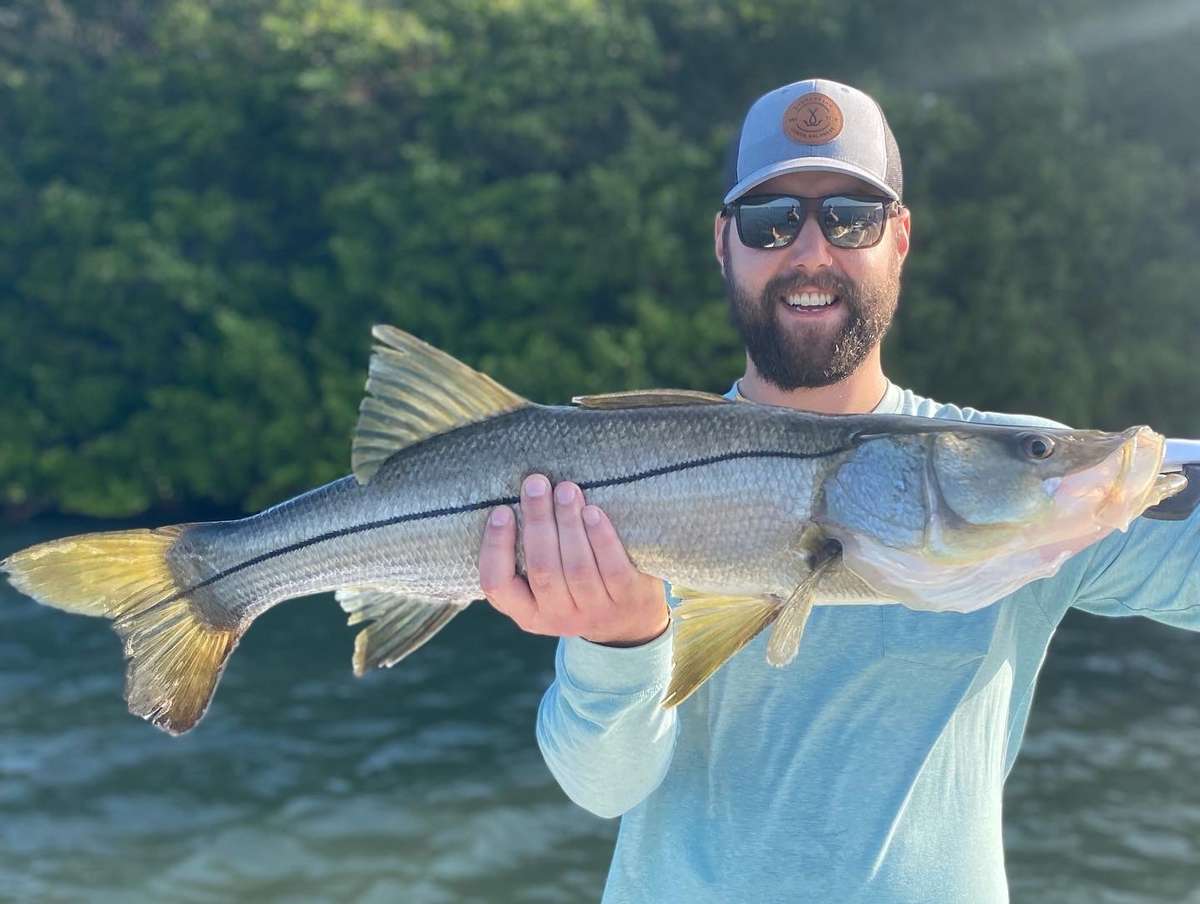 Sarasota, Florida
Sarasota offers a vast array of fishing charter options, including the mile long sand bar (appropriately named Long Bar) where you can sight cast to snook, redfish and trout. Endless deep grass flats like Jon Ringling Museum Flats, Long Boat Key Flats, or Marina Jacks Flats, offer a vast array of species such as seatrout, ladyfish, jack crevalle, flounder, snapper and small grouper.