Charlotte Harbor Fishing (Boca Grande / Gasparilla Island)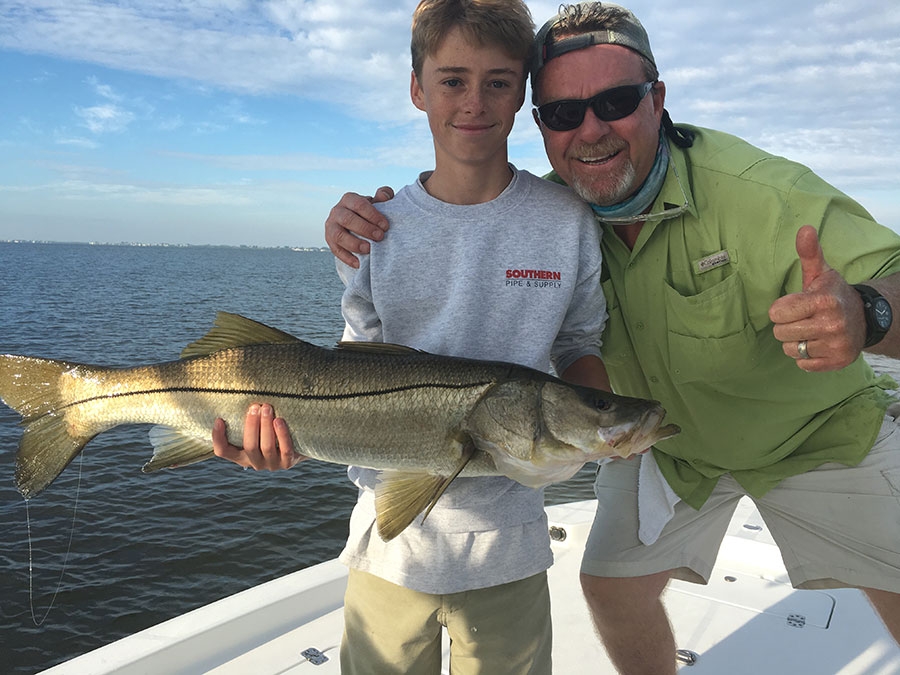 Charlotte Harbor is truly a special place. Unlike the majority of Florida's inland waterways that are surrounded by seawalls, condominiums and mansions, this area has hundreds of miles of mangrove shorelines, over 100 mangrove islands, and endless grass flats riddled with pot holes, oyster bars and sand bars. Once you arrive in the back country, you may not see another man-made structure all day. Fishing this area is like stepping back in time.
Charlotte Harbor is fed by the Peace River and Myakka River from the east and Boca Grande Pass from the west, and is approximately 30 square miles of endless opportunity. Most all Florida fish species can be caught here, including speckled trout, pompano, flounder, sheepshead jacks, shark, snapper, ladyfish, bluefish and mackerel. And if you have your heart set on catching snook and redfish, this is the place. With all the water and bait moving through these flats, mangroves, and bars, it's like a resort retirement community for those two species.
Boca Grande Pass running between Gasparilla Island and Cayo Costa is known as the Tarpon fishing capitol of the world. Thousands of tarpon start to arrive on the deep flats in April then May through July they school up in the pass on outgoing tide to feast on the blue crabs being flushed out of the harbor.
With so much to offer, it's easy to understand why Charlotte Harbor is known as one of the world's top fishing destinations. If you choose to fish here, I can arrange to take you to the dock at the famous Cabbage Key restaurant for lunch. This is one of the many spots that supposedly inspired Jimmy Buffet to write Cheeseburger in Paradise. Charlotte Harbor is my personal favorite to fish, and I am sure it will become one of yours, too.